Congratulations to INRAD – Institute of Radiology HCFMUSP!
OTAWA Health is happy and proud to be able to contribute to this award by providing an artificial intelligence for detecting suggestive patterns for COVID-19 in chest X-rays.
"INRAD is proud to announce that RadVid-19 has received the April & Dasa Award for Medical Innovation (Special Covid-19 Edition)! And you can watch the online event tomorrow, December 9th, at 8:00 PM on the Dasa and Veja Saúde YouTube channel.
The recognition is for the initiative of creating a bank of images from X-rays and CT scans of Covid-19, analyzed by the new artificial intelligence platform – a collaboration between radiology and technology against the novel coronavirus.
Our thanks to everyone who is part of this project, to the great creative team, partners, experts, and institutions that have joined the initiative – as we always emphasize: together, we are (and will be) stronger!"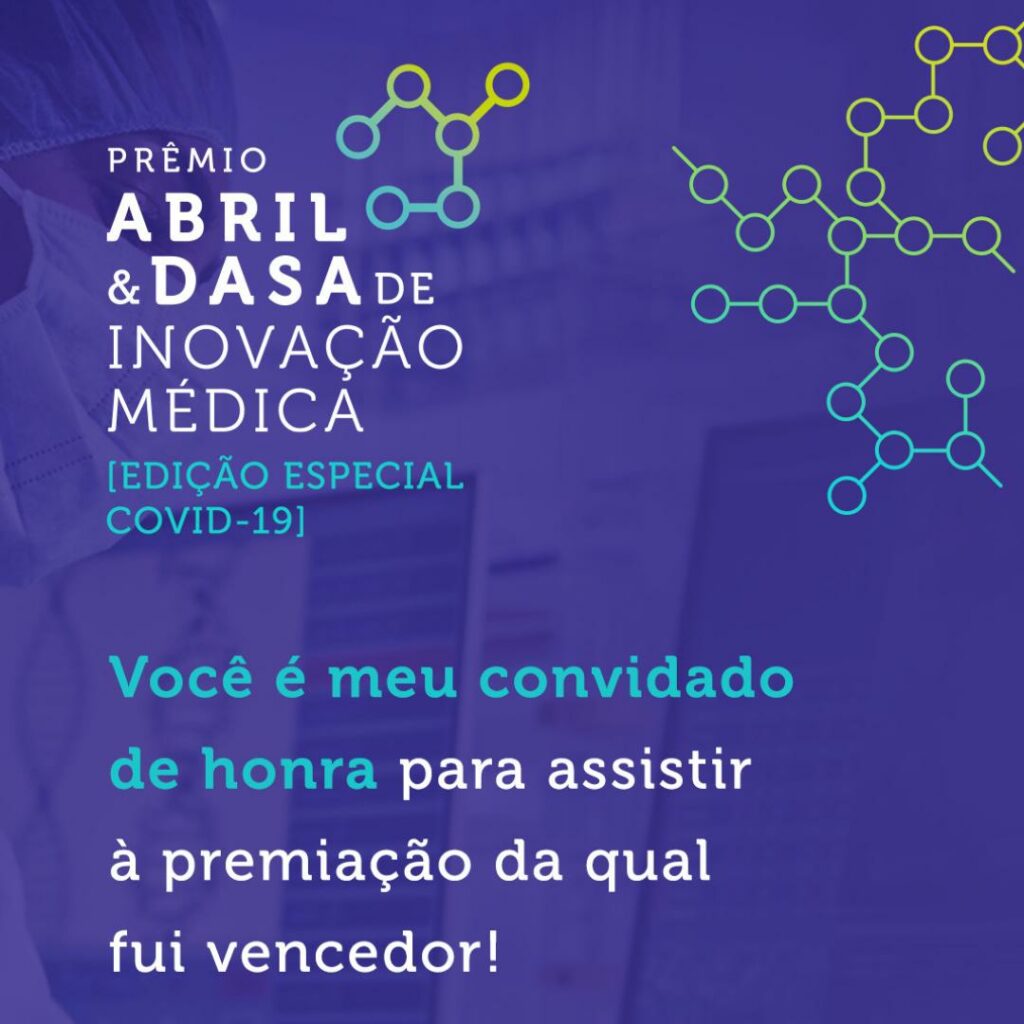 " You are my guest of honor to attend the award ceremony of which I was the winner!"
Read More